Pričakujemo podobno tekmo kot v Brežicah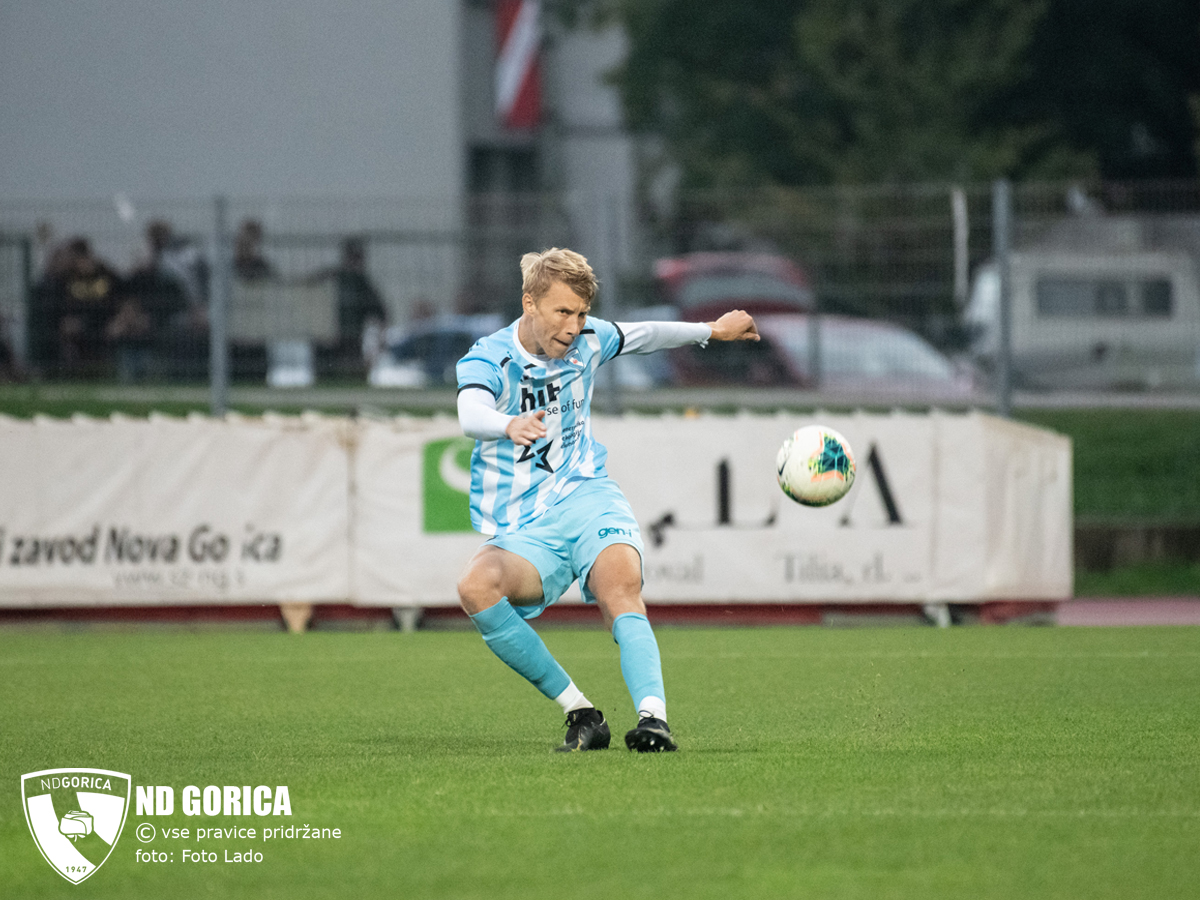 Nova Gorica, 31.10.2019
Nogometaši Gorice se v soboto odpravljajo na gostovanje v Beltince. Žiga Lipušček nam je razkril pričakovanja pred tekmo, priprave na nasprotnika in opisal, kako on gleda na prvo polovico sezone.
Goričani so po šestih zaporednih zmagah vknjižili poraz in neodločen izid. Steber obrambe plavo-belih pravi, da gredo v Beltince po tri točke: "Po dobremu nizu smo v zadnjih dveh krogih pokazali premalo za osvojitev potrebnih točk, a to je za nami. Pričakovanja pred Beltinci so takšna, kot pred vsako tekmo, zmaga in tri točke."
Za pripravo na novega nasprotnika so imeli Novogoričani teden dni časa: "Največ pozornosti smo namenili kombinatoriki v napadu, saj pričakujemo podobno tekmo kot v Brežicah, in sicer gosto postavljeno obrambo nasprotnika."
Za nogometaši v 2. SNL je prva polovica prvenstva. Lipušček jo je opisal z naslednjimi besedami: "V prvi polovici prvenstva smo doživljali vzpone in padce. Po dobrem začetku je prišla manjša kriza, a mislim, da je to neko obdobje, ki ga lahko doživi vsaka ekipa. Pomembno je bilo, da smo verjeli v naše delo in kvaliteto ter v nadaljevanju kazali pravi obraz."
Besedilo: Kristjan Pahor