Saša, srečno!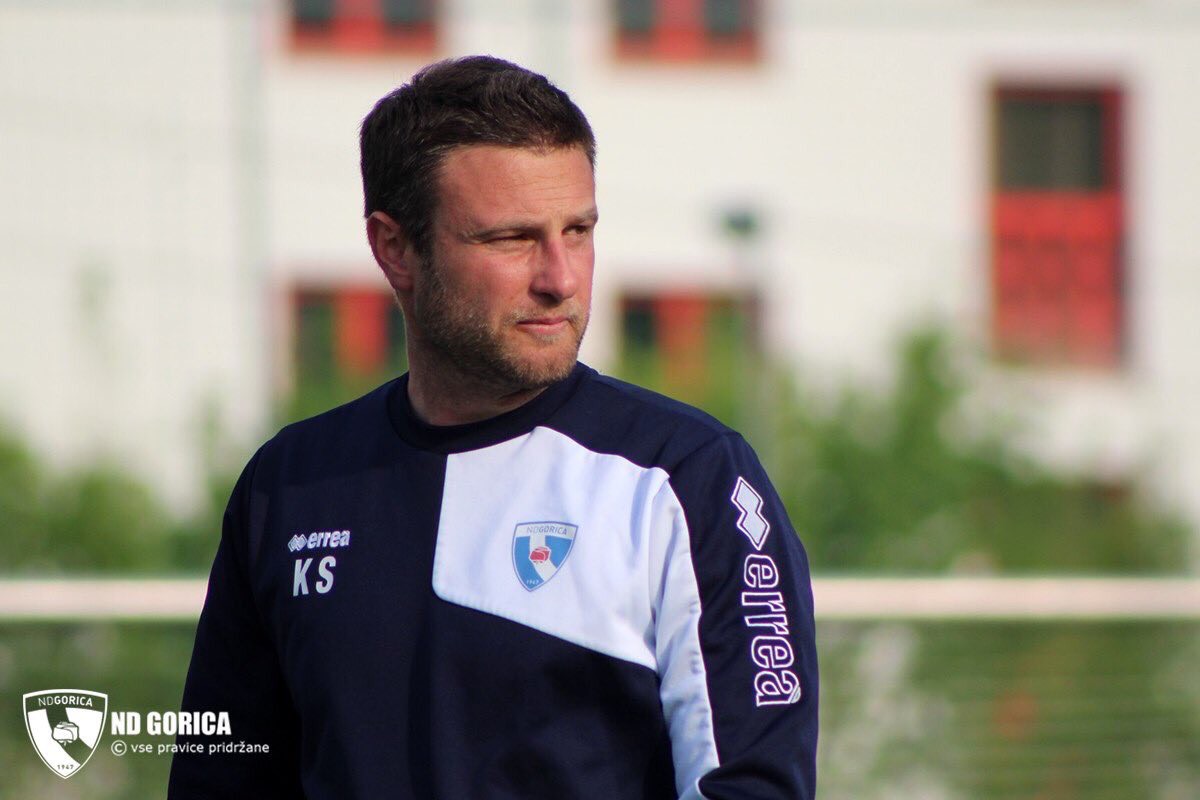 Nova Gorica, 27.08.2019
Saša Kolman, trener mladincev ND Gorica, odhaja v Združene arabske emirate, kjer bo prevzel vodenje nogometne akademije Real Madrida.
Kolman je v Gorico prišel lani septembra, in sicer kot pomočnik glavnega trenerja, aprila pa je prevzel vajeti članske ekipe.
Njegovo dobro delo v vlogi pomočnika in tudi glavnega trenerja ni ostalo neopaženo. V letošnji sezoni je prevzel vodenje mladinske selekcije v nogometni šoli ND Gorica in s svojim širokim in poglobljenim nogometnim znanjem začel zalagati mlade upe plavo-belega kluba. Njegovih sposobnosti pa niso prepoznali le v Gorici, ampak tudi pri enemu izmed največjih nogometnih klubov na svetu, Real Madridu.
Galaktiki so Tolmincu ponudili mesto vodje nogometne akademije Real Madrida v Združenih arabskih emiratih in Kolman je ponudbo sprejel.
Ob slovesu od goriškega kluba je dejal: "Občutki ob odhodu so mešani, saj me še vedno boli, kar se je zgodilo v lanski sezoni. Delali smo po najboljših močeh, vendar se ni izšlo in zaradi tega sem še vedno žalosten, a hkrati verjamem, da se bodo letos fantje vrnili kamor spadajo. Po drugi strani sem vesel, da sem imel priložnost delati z veliko dobrimi ljudmi in stkal številna nova prijateljstva. Zelo sem srečen in počaščen, da sem lahko bil del tega kluba."
Novi vodja akademije Reala iz Madrida v Združenih arabskih emiratih se odpravlja daleč od doma: "Zagotovo gre za nov izziv in tega se veselim. Odhajam v tujino in imel bom čast biti del svetovno znanega kluba. To vidim kot nagrado, da v temu poslu vztrajam, kljub padcem. Vsem mladim trenerjem in tudi igralcem svetujem, naj vztrajajo ter se ne predajo ob prvi, drugi ali tretji prepreki. Zelo sem vesel, da sem dobil to priložnost in zagrabil sem jo z obema rokama, saj ni lahko postati del tako znanega kluba, kot je Real Madrid."
Zaupal nam je tudi svoje videnje goriškega kluba: "Gorica je za nogometaše iz okolice mesta vedno predstavljala prvi korak naprej in prvi cilj, ki si ga imel. Če si prišel do Gorice je pomenilo, da si dovolj dober, kot igralec ali trener. Za plavo-bele sem igral pri mladincih, sedaj pa še deloval kot trener. Kar se tiče našega lokalnega okolja je Gorica 'top' klub, zato sem počaščen, da sem lahko bil del trenerskega štaba, kot sem bil pri osemnajstih počaščen, da sem lahko za ta klub igral."
Ob koncu je nekaj besed namenil še navijačem: "Gorico imam rad in rad sem nosil vrtnico zraven srca. Navijače tega kluba imam neizmerno rad, še posebno Terror boyse, ki so bili vedno zelo razumevajoči in me zelo podpirali. Vsem navijačem najlepša hvala, vesel sem, da smo ostali v tako dobrih odnosih. Vedno bom navijač Gorice, zato gremo Gorica!"
Nogometno društvo Gorica je ponosno, da je bilo znanje in sposobnost enega izmed naših članov prepoznano s strani kluba, kot je Real Madrid.
Saša, čestitamo in srečno na nadaljnji nogometni poti!