Poraz ob uvodu v pomlad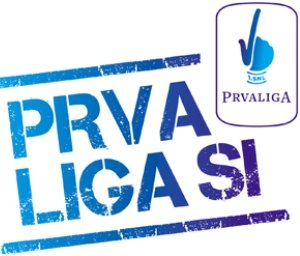 Nova Gorica, 26.02.2011
Edini zadetek je prispeval Sandi Arčon
Uvodni uradni nastop v letu 2011 se igralcem Hita Gorice ni posrečil. V Športnem parku je Olimpija zmagala s 3:1.
V domači postavi so gledalci prvič pozdravili štiri nove igralce. Od uvodne minute so v belo-modrem dresu debitirali Rok Buzeti, Vito Plut in Franklin Vicente, metem ko se je po nekaj sezonah v Novo Gorico vrnil Alen Jogan.
Začetek je minil v pregovorno previdnejši igri z obeh strani. Domači so bili na trenutke več pri žogi, prave akcije pa jim ni uspelo sestaviti. Igra med obema kazenskima prostoroma se je razplamtela šele po polovici polčasa.
V 23. minuti so namreč gostje prišli do vodstva, potem ko je z bližine z glavo zadel izkušeni Tomislav Šokota. Toda odgovor Novogoričanov je bil nenaden. Le tri minute pozneje je Goran Galešić z lepo globinsko podajo našel Sandija Arčona. Slednji je sam stekel proti gostujočim vratom, pogumno preigral vratarja ter rezultat izenačil.
Tudi izenačenje je na semaforju živelo kratek čas. V 33. minuti je po še eni napaki domače obrambe Olimpija znova prišla do prednosti. Z bližine je bil uspešen Dalibor Radujko. Hit Gorica je imela v teh trenutkih precej težav s povezovalno igro, napadalca sta bila večidel polčasa odrezana od igre.
Nadaljevanje se je začelo v znamenju gostov, ki so v 49. minuti prek Šokote prišli do dvojnega vodstva. Prvi poizkus je vratar Vasja Simčič ubranil, a le na nogo hrvaškega napadalca, ki ni zgrešil.
Domači so se po tretjem prejetem zadetku vendarle nekoliko prebudili. Na sredini igrišča so prevzeli pobudo, najlepšo priložnost za drugi zadetek pa so imeli v 62. minuti. Po lepi akciji Danjela Rakuščka, Vita Pluta in Mihe Mevlje je slednji streljal tik mimo vrat.
V drugem polčasu je pri domačih debitiral še peti nov nogometaš. Nemanja Vidić je v 69. minuti na sredini igrišča zamenjal Rakuščka.
V zadnjem delu srečanja se je igra precej umirila, tako da so Ljubljančani prišli do svoje prve letošnje zmage nad Novogoričani, skupno tretje od povratka v Prvo ligo.
Hit Gorica bo prve spomladanske točke iskala v soboto 5. marca ob 18. uri, ko gostuje v Mariboru. Srečanje bo v neposrednem prenosu na Šport TV. Naslednja domača tekma pa bo v soboto 12. marca ob 18. uri. V Športni park prihaja ekipa CM Celja.
Trener domačih David Peršič je za nd-gorica.com tekmo videl takole: ''Sem izjemno razočaran. Kaj drugega ne morem reči. Skozi celotno srečanje je bila Olimpija boljša, mi pa se nikakor nismo uspeli niti približati igri, ki smo jo med pripravami že pokazali. Enostavno ne vem, kaj je bilo našim igralcem. Nismo bili agresivni, bojeviti. Pristop ni bil pravi in to se je poznalo. Že na naslednji tekmi v Mariboru mora biti vse skupaj bistveno boljše.''
Svoj pogled je dodal strelec edinega domačega zadetka Sandi Arčon: ''Tokrat smo igrali slabo. Morda je bila za to kriva prva tekma, toda vse skupaj bomo morali v glavah zelo spremeniti. Moramo pokazati drugačen obraz, saj smo sposobni veliko več.''
Hit Gorica : Olimpija 1:3 (1:2)
Športni park, sodniki: Vinčić, Ul (oba Maribor) in Kmetec (Orehova vas).
Strelci: 0:1 Šokota (23.), 1:1 Arčon (27.), 1:2 Radujko (33.), 1:3 Šokota (50.).
Hit Gorica: Simčič, Galešić, Zarifović, F. Vicente, Buzeti (od 55. Širok), Plut, N. Mevlja, M. Mevlja, Arčon (od 76. Martinović), A. Jogan, Rakušček (od 67. Vidić).
Olimpija: Botonjič, Jović, Ranić, Škerjanc, Andjelković, Omladič (od 74. Zeljković), Vršič (od 64. Bešić), Šokota (od 89. Smiljanić), Sretenović, Salkić, Radujko.
Rumeni kartoni: Rakušček, Galešić, Simčič; Šokota, Sretenović, Škerjanc, Bešić.