Vsakega zadetka sem zelo vesel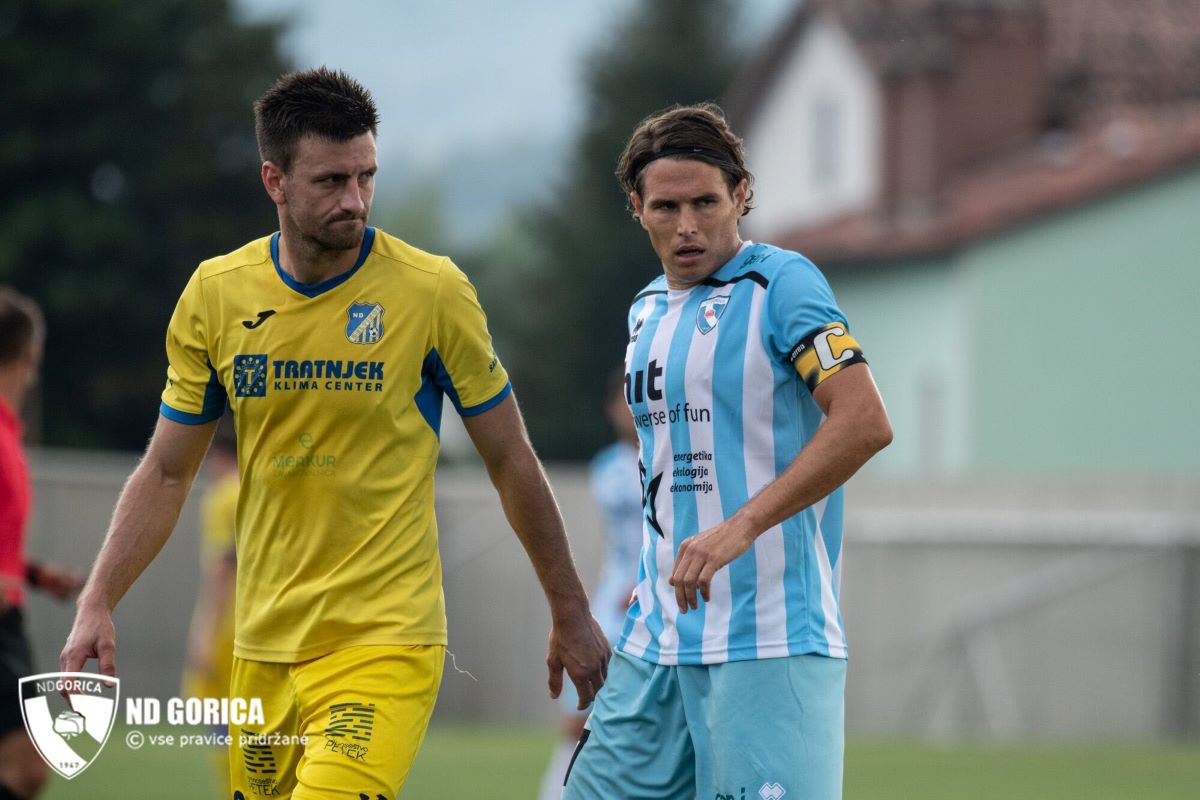 Nova Gorica, 28.07.2019
Goričani so v prvem krogu nove sezone premagali ekipo Beltincev. Na srečanju je blestel Etien Velikonja, ki je dosegel kar tri gole. Kapetan plavo-belih nam je zaupal svoje poglede na potek obračuna in zadetke ter kratek pogled v prihodnost.
Prvi so do vodstva prišli gostujoči nogometaši. Goričanov to ni zmedlo in v drugem polčasu so suvereno obrnili rezultat:"Nadzirali smo potek tekme, a nam ni uspelo zgodaj doseči zadetka. Vsaka ekipa te lahko hitro kaznuje in prav to se je zgodilo nam, a smo kljub prejetemu golu ostali mirni. Med polčasom smo se zmenili, da drugi del srečanja odigramo mirno, vendar da moramo biti bolj agresivni in da mora žoga hitreje potovati. Na igrišču smo dogovorjeno realizirali in posledično hitro prišli do izenačenja. Po doseženem izenačujočem zadetku je bilo vse lažje."
Velikonja je poleg dveh golov z bele točke poskrbel še za pravo mojstrovino z velike razdalje:"Vsakega zadetka sem zelo vesel, a mi je najbolj pomembno, da je ekipa zmagala in osvojila zelo pomembne tri točke. Normalno je, da je bilo pred tekmo čutiti nekaj pritiska, saj smo vstopili v novo sezono z visokimi cilji. Zmaga nad Beltinci v prvem krogu je zelo pomembna."
Ponudil je tudi kratek pogled v prihodnost: "Iti moramo tekmo po tekmo. Naslednji vikend nas čaka prvo gostovanje, ki bo zagotovo zelo zahtevno. Imamo dovolj časa, da se dobro pripravimo in še bolj dvignemo formo. Cilj vsakega obračuna mora biti zmaga."
Besedilo: Kristjan Pahor