V pričakovanju derbija: zagotovite si vstopnico za dvoboj z Mariborom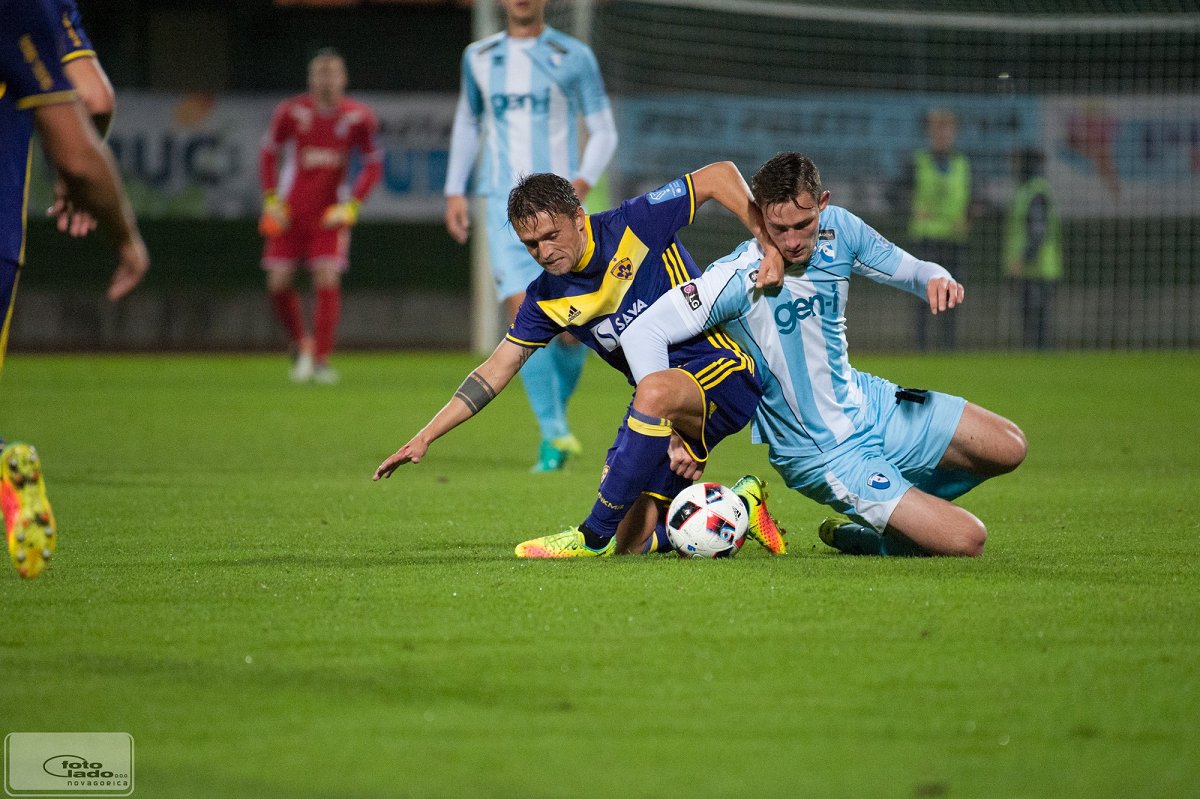 Nova Gorica, 02.03.2017
V soboto se nam ob 20.15 v Športnem parku obeta klasični derbi Prve lige TS. Nasproti si bosta stala ND Gorica in NK Maribor.
Vstopnice si lahko zagotovite tukaj – klikni na mojekarte.si.
Obe moštvi sta odlično vstopili v spomladanski del prvenstva. Novogoričani so v Krškem z 2:1 premagali domačo ekipo, Maribor pa je z 1:0 slavil v derbiju z Olimpijo.
To bo že 88. prvoligaška tekma med obema nasprotnikoma. Statistika uspehov je na strani Maribora, toda v letošnji sezoni sta bili ekipi zelo izenačeni. Avgusta je v Športnem parku z 2:1 slavila ND Gorica. Dvoboj v Ljudskem vrtu se je zaključil z 1:0 za domače.
Gorica in Maribor pa sta jeseni odigrala tudi dva pokalna obračuna. Na prvem je bilo 1:1, na drugem pa 0:0, Štajerci pa so napredovali samo po zaslugi zadetka v gosteh.
Novogoričanom tako ne bo manjkalo motiva. V ospredju gre pričakovati strelski dvoboj zelo izkušenega Mirana Burgiča (v tej sezoni že 8 golov) in mladega Luke Zahovića, ki je z 11 zadetki prvi strelec državnega prvenstva.
Pred srečanjem je moralo v moštvu belo-modrih dvignilo tudi sporočilo selektorja mlade reprezentance Primoža Glihe. Kar štirje člani ND Gorice so vpoklicani v naslednjo reprezentančno akcijo. To so Grega Sorčan, Leon Marinič, Tilen Nagode in Jan Humar.
GREMO, GORICA! VSI NA TEKMO!
PODPRIMO SVOJ LOKALNI KLUB – NAPOLNIMO ŠPORTNI PARK!