OTVORITEV NOVEGA IGRIŠČA Z UMETNO TRAVO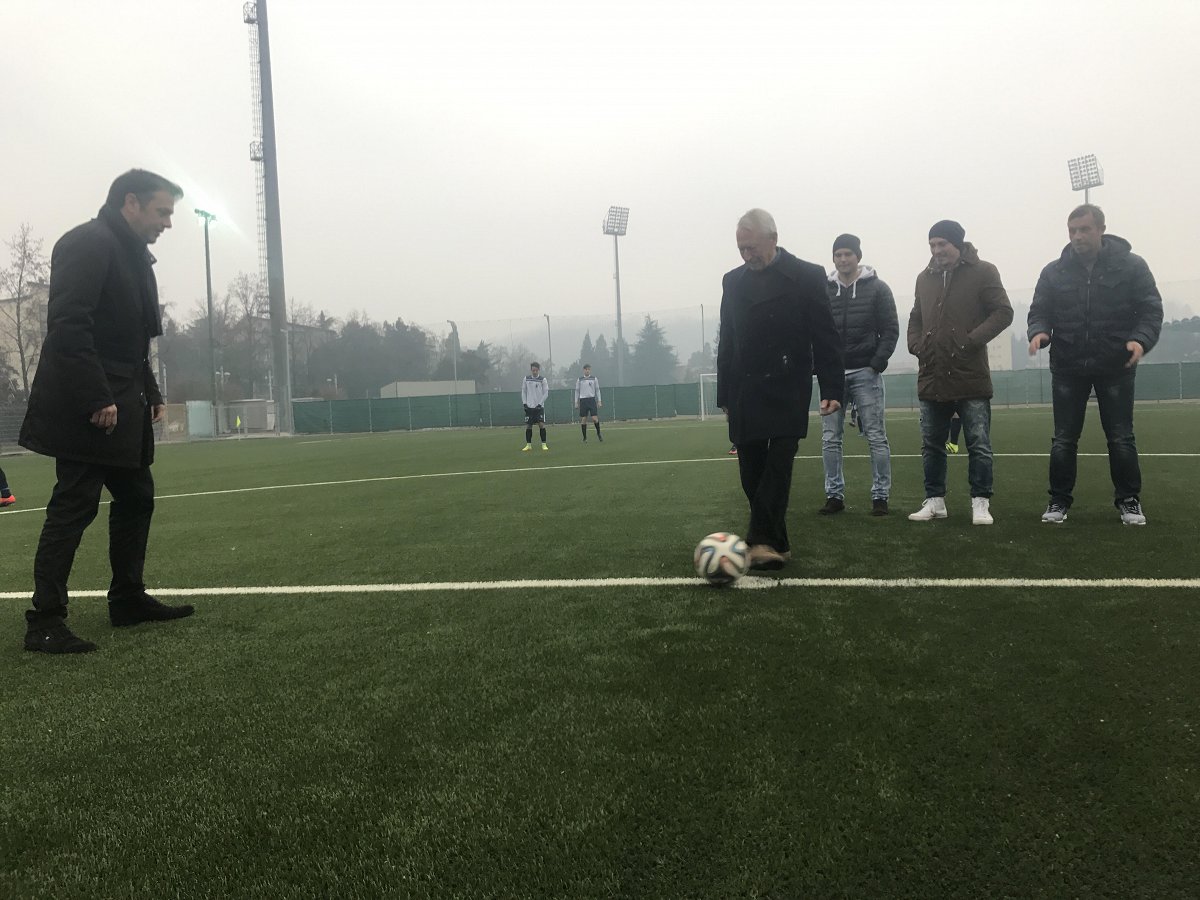 Nova Gorica, 12.01.2017
V četrtek je igrišče v Športnem parku dobilo povsem novo umetno travnato površino. Na krajši slovesnosti so bili prisotni župan Mestne občine Nova Gorica Matej Arčon, podžupan Marko Tribušon, trener ND Gorica Miran Srebrnič, nogometaša Alen Jogan in Miran Burgič, celotno vodstvo Javnega zavoda za šport Nova Gorica na čelu z direktorjem Urošem Jugom ter predsednik ND Gorica Hari Arčon.
Na slovesnosti so se predstavili igralci iz selekcije U-13 nogometne šole, zatem je sledila pripravljalna tekma kadetov ND Gorice in Udineseja. Zaključilo se je brez zadetkov.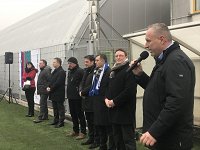 Predsednik ND Gorica Hari Arčon je ob tej priložnosti povedal: "Za nas je to velika pridobitev, izjemno pomembna za našo nogometno šolo ter sam razvoj nogometa v Novi Gorici. Glede na omejenost prostora se morem za ta fantastično izpeljan projekt zahvaliti javnemu zavodu za šport ter vsem, ki so in bodo skrbeli za to igrišče. Zaradi njih bodo treningi, tekme in sam razvoj nogometne šole ND Gorica kvalitetnejši. Vsi skupaj smo v zadnjem letu dokazali, da smo močni ter da lahko tudi v prihodnje igramo vidno vlogo v slovenskem prostoru. Zelo smo srečni in veseli, da smo dobili to novo igrišče."
Več o igrišču lahko prebetere tukaj (klikni).