Tri žoge v mreži gostov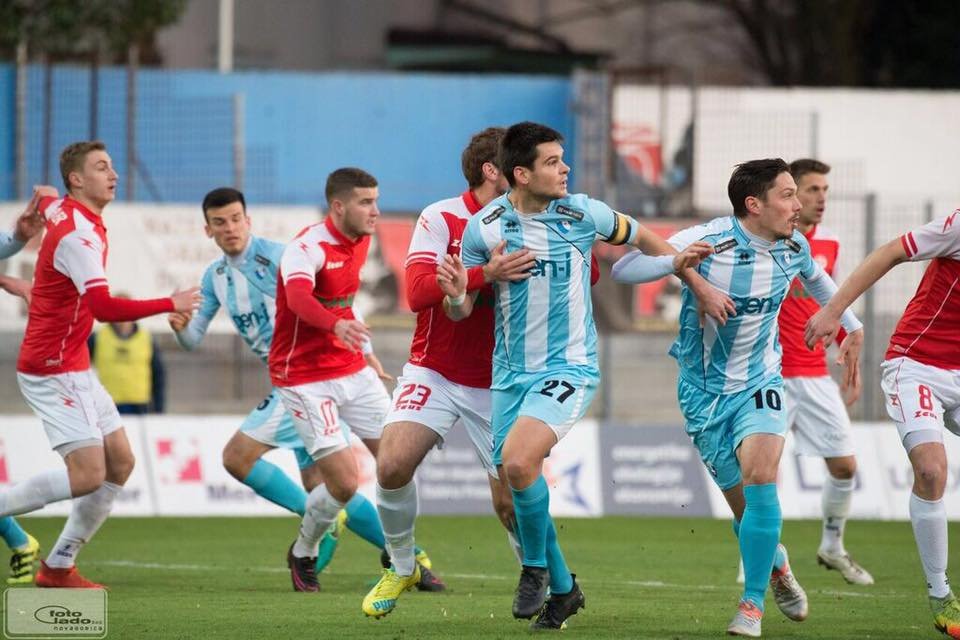 Nova Gorica, 30.11.2016
ND Gorica je v domači tekmi z Aluminijem zabeležila zmago s 3:0. Novogoričani so bili boljši tekmec in zadetke dosegli prek Rifeta Kapića ter dvakrat Mirana Burgiča. Ta je s sedmimi zadetki prvi strelec kluba.
Belo-modri so dobro krenili v srečanje. Poskusili so Andrej Kotnik, Dejan Žigon in Sandi Arčon. Z glavo je streljal Tine Kavčič. Proti koncu polčasa beležimo nekaj več aktivnosti pri gostih, a prave nevarnosti za Grego Sorčana ni bilo.
V nadaljevanju še naprej pobuda domačih. Tako so merilne naprave preizkusili Žigon, Rok Gudina, Rifet Kapić, Alen Jogan. Toda gola ni bilo.
V 72. minuti je Miran Burgič je zadel prečko, v 79. minuti pa je Rifet Kapić vendarle zatresel gostujočo mrežo. Bil je to pravi evrogol z roba kazenskega prostora.
Nato se je odprlo: v 87. minuti je Burgič najprej uspešno izvedel strel z bele točke, in sicer po predhodnem prekršku nad Matijo Škarabotom, nakar je zadel še po podaji Amarachija Osuija.
Gorica je dolgo čakala na to zmago. Bravo, fantje!
Do konca jeseni sta še gostovanje v Celju ter domača tekma z Radomljami.
ND GORICA – NK ALUMINIJ 3:0 (0:0)
Strelca: Kapić 79., Burgić 87./11-m, 91.
ND Gorica: Sorčan, Škarabot, Gregorič, Kotnik (46./Nagode), Kapić, Burgić, Arčon (79./Osuji), Grudina, Žigon, Kavčič, Jogan.
Aluminij: Janžekovič, Jakšić, Turkalj, Zeba, Kocić, Vrbanec (72./D. Petrović), Krljanović, Cvek , Škoflek, Tahiraj (85./Srdić), Kramer (73./T. Petrović).
Sodnik: Asmir Sagrković (Vrhnika)