PO NOVI ZMAGI: LE NEBO JE NAD NAMI!!!
Nova Gorica, 26.08.2016
ND Gorica : NK Domžale 3:1! Sandi Arčon prvi strelec Prve lige!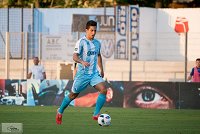 Novogoriški nogometaši nadaljujejo z odličnimi igrami in rezultati. Tokrat so s 3:1 doma, ob bučni podpori s tribun, premagali Domžale, ki so letos zelo dobro nastopile v evropskih pokalih. To je že tretja zaporedna zmaga Gorice in že peta letos! ODLIČNO!
Gorica je začela silovito. Že v 6. minuti je vse boljši Rifet Kapić lepo zaposlil Sandija Arčona, ki je dosegel svoj četrti prvenstveni gol. Le nekaj trenutkov zatem beležimo strel Mirana Burgiča. Poskusil je tudi Dejan Žigon, nakar se je igra nekoliko umirila.
Več pri žogi so bili sicer gostje, toda domači so se dobro postavili in zaprli vse dovode do svojih vrat.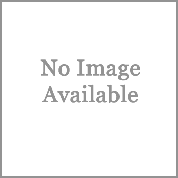 V nadaljevanje so boljše krenili Domžalčani. Sprožili so nekaj strelov in v 61. minuti prek Elvisa Bratanoviča prišli do izenačenja. Toda to ni zmedlo domače vrste. Ta se je po prejetem golu postavila boljše in gradila igro.
Poskusil je rezervist Rok Grudina, v 74. minuti pa je Sandi Arčon po napaki gostujočega branilca prišel do svojega petega sezonskega gola. Arčon je s tem najboljši strelec Prve lige!
Belo-modri so bili tako zelo blizu treh novih točk, ki pa jih je v 82. minuti s svojim zadetkom potrdil tudi Rifet Kapić. To je drugi prvenstveni gol za mladega člana Gorice.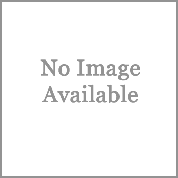 Novogoričani so tako odigrali že tretjo zelo dobro tekmo, zato je kar nekoliko škoda, da je sedaj na sporedu prvenstveni premor.
Naslednji dvoboj bo očitno boj za ohranitev prvega mesta. Predvidoma 10. septembra v Stožicah – NK Olimpija : ND Gorica.
GREMO, GORICA! LE NEBO JE NAD NAMI!
ND GORICA – NK DOMŽALE 3:1 (1:0)
Strelci: Arčon 6., 74., Kapić 82.; Bratanović 61.
ND Gorica: Sorčan, Celcer, Jogan, Kavčič, Gregorič, Kolenc, Kapić, Žigon (77./Škarabot), Nagode (59./Grudina), Arčon, Burgič (66./Kotnik).
NK Domžale: Golubović, Alvir, Blažič, Dobrovoljc, Brachi, Majer, Horvat, Juninho (46./Volarič), Repas, Morel, Bratanović.
Sodnik: Vojko Goričan (Loče pri Poljčanah)