Pred jutrišnjim finalom pokala na Bonifiki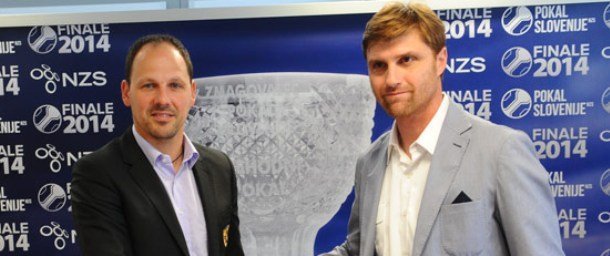 Nova Gorica, 20.05.2014
ND Gorica lovi svojo osmo lovoriko
ND Gorica bo jutri v Kopru ob 20.30 pričela boj za svojo osmo lovoriko. Nasprotnik v finalu Pokala Slovenije je NK Maribor, aktualni državni prvak.
Novogoričani so doslej štirikrat postali državni prvaki (1996, 2004, 2005, 2006), dvakrat pokalni zmagovalci (2001, 2002) ter enkrat osvojili superpokal (1996). Omeniti velja tudi, da je tedanji NK Železničar Nova Gorica leta 1955 postal zmagovalec slovenske republiške lige.
V finalu pokala je ND Gorica zadnjič zaigrala leta 2005, ko jo je v Celju z 1:0 premagalo domače moštvo.
Trener Luigi Apolloni pred finalom pravi:
"Igramo proti ekipi, ki ni slučajno prvak, z veliko prednostjo je dobila prvenstvo. To je povsem zasluženo. Igramo pa nogomet, da zmagamo. Tudi v sredo bomo s takšnim mišljenem šli v obračun. Maribor je izkušena ekipa, obvlada svoje delo, zna tako težke kot dobre trenutke obrniti sebi v prid. Na to se moramo pripraviti. Zato je potrebna dobra taktika, ni pa odločilnega pomena. Res se moramo motivirati, igrati odprto, a biti hkrati precej osredotočeni in pozorni."
Izjave ostalih akterjev si lahko preberete na www.nzs.si (klikni).