Sporočilo za javnost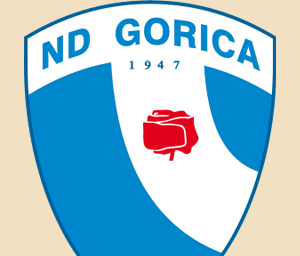 Nova Gorica, 18.07.2011
SPOROČILO ZA JAVNOST
Po uvodni tekmi sezone 2011/12 v Prvi ligi ne moremo skriti razočaranja nad dogajanjem v Ljudskem vrtu. Zmotila sta nas predvsem neenoten kriterij pri dosojanju prekrškov in kazni (rumenih kartonov) in delegiranje sodnikov, odločitve, ki so neprijetno zaznamovale prvi letošnji prvoligaški dvoboj. Ta bi se namreč ob dejstvu, da sta se udarili dve doslej najtrofejnejši slovenski ekipi, lahko izkazal za odlično nogometno predstavo, po kateri pa v Novi Gorici ne moremo mimo neprijetnega občutka, da smo bili oškodovani. Zato:
- Zvezo nogometnih sodnikov Slovenije prosimo za javno objavo njihove strokovne ocene sojenja tekme v Mariboru in to ne le nekaterih najvidnejših, po našem mnenju spornih odločitev (11-m za Maribor, nekaznovano igranje z roko Vidoviča v kazenskem prostoru Maribora na začetku tekme, neenoten kriterij pri podeljevanju kartonov: igralce Maribora je sodnik ob dosojanju prekrškov opominjal le besedno, medtem ko je igralcem Gorice za take prekrške podeljeval kartone), itd. Prosimo tudi, da po objavi ocene sojenja tekme ZNSS objavi tudi ukrepe, s katerimi bo sankcionirala sodnike, saj so ukrepi za igralce in strokovna vodstva ekip javno znani in objavljeni. Edino primerno je, da se na tak način objavlja tudi ukrepe proti sodnikom.
- v oči bode tudi dejstvo, da so bili za to tekmo delegirani štajerski sodniki. Loče pri Poljčanah, Apače in Zgornja Ložnica so od Maribora le nekaj kilometrov oddaljeni kraji, ki nakazujejo na vse preveč očiten (beri: pristranski) izbor delivcev pravice. Združenje prvoligašev Slovenije prosimo, da poda obrazložitev omenjenega delegiranja, ki je v razmerah, ki so jih nekateri ustvarili že pred pričetkom prvenstva 2011/12, popolnoma neprimerno.
Menimo tudi, da je besedna vojna, ki so jo nekateri zanetili že pred začetkom prvenstva, dosegla svoj namen, to je vršila in izvršila pritisk na sodnike, če ne tudi na sodniško organizacijo, od katere pričakujemo, da odslej ne bo več nasedala ustrahovanjem in se bo držala tega, kar je tudi sama zapisala v izjavi za javnost pred dnevi: da so merila za vse enaka. Upamo, da se bo to v nadaljevanju sezone tudi dejansko zgodilo, saj na tekmi v Mariboru temu ni bilo tako!
K treznemu premisleku zato ob tej priložnosti pozivamo vse akterje dogajanja v slovenskem nogometu, tj. Zvezo nogometnih sodnikov Slovenije, Združenje prvoligašev Slovenije, Nogometno zvezo Slovenije in prvoligaške nogometne klube, k objektivnejšemu in uravnoteženemu poročanju o vseh in ne le o t.i. »velikih« klubih pa vse slovenske medije.
ND Gorica